How Cross-Platform Advertising Works
March 09, 2022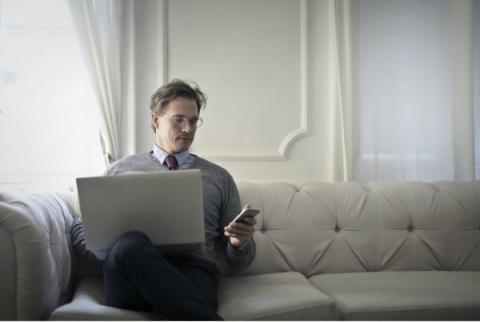 Cross-Platform Advertising Overview
In today's saturated market, cross-platform advertising is essential and is rapidly growing. As we all know, there are multiple ways in which the average person consumes media and advertisements.
Consumers will see ads on multiple devices across their favourite websites, apps, and even while out of the home. With multiple ways to reach consumers, cross-platform advertising is another tool to advertise your products and services across multiple channels.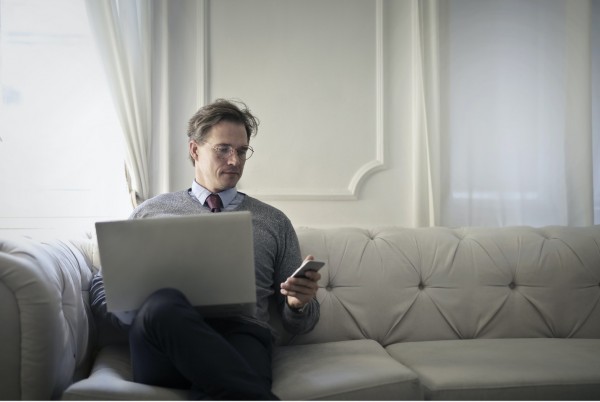 Photo by: Andrea Piacquadio via Pexels.com
What is Cross-Platform Advertising?
Cross-platform advertising is when an ad is displayed across multiple channels. This can include any combination of social media, DOOH (digital-out-of-home), CTV (connected TV), linear television, radio, podcasts, print, and in-app. This strategy is used to show people the same ad across different devices to achieve engagement through the avenue that best suits the consumers' consumption habits. For cross-platform advertising to be effective, brands must understand the consumer journey of their target demographic and the touchpoints that contribute to the final purchase.
The consumer journey isn't linear and varies from person to person; everyone switches between devices and sites at different intervals and goes offline at various times.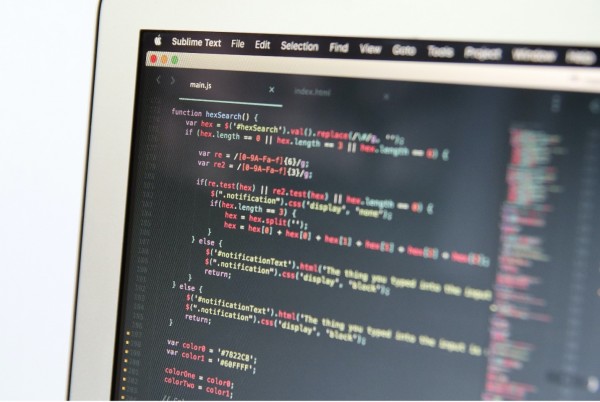 Photo by: Marc Mueller via Pexels.com
How it Works
Cross-platform advertising works when you can effectively track a consumer through the purchase funnel and across multiple platforms.
Advertising through multiple platforms increases frequency and presents more opportunities for engagement. It also creates brand credibility and trust, making customers more likely to purchase goods and services. This ultimately improves conversions rates as advertisers and brands can find which touchpoints drive action, via targeting and tracking.
To run an effective cross-platform advertising campaign, advertisers and brands must be able to track the consumer through each medium. Doing this allows them to see which medium (ex. mobile video or TV) drives purchases or pushes the consumer down a part of the purchase funnel. Without proper tracking, effective cross-platform advertising is not possible.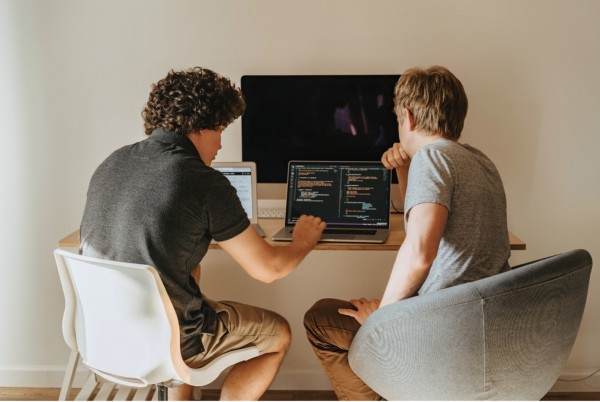 Photo by: olia danilevich via Pexels.com
Is Cross-Platform Advertising Right for Your Brand?
When spreading your ad budget across various platforms, you will find new customers that you never reached before. Naturally, this can increase revenue. It also allows you to engage previous and potential customers across new mediums.
Not all mediums are required for a successful ad campaign. It is important to start with a modest budget, on any new medium, and test its effectiveness before making it a mainstay in your marketing mix. Just because TikTok or Pinterest is working for one brand does not mean yours will have the same success.
The most important thing is to tailor the creative and brand experience to the platform and audience you are targeting. It is not a one size fits all approach. A creative that is effective on TV will likely not be effective on TikTok.
If you're interested in creating a cross-platform strategy or would like to refine your existing one, contact us today at info@kingstarmedia.com.