2022 Advertising Trends
August 18, 2022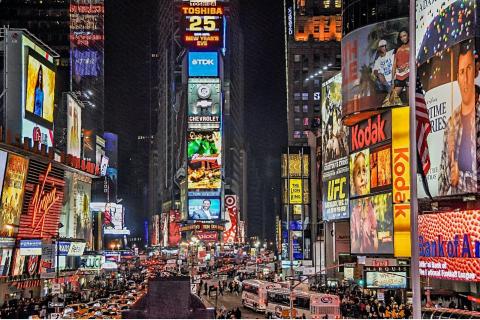 Just as 2021 brought a major shift to the advertising industry, 2022 advertising trends will have the same effect on the market. With the constant change in the industry, it's important to keep up to speed to ensure the proper strategy is being used to reach the right audiences.
Here's our forecast for 2022 advertising trends: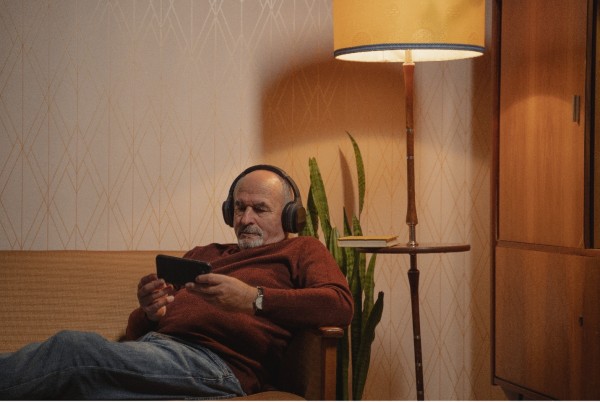 Photo by: Tima Miroshnichenko via Pexels.com
More Focus on Short-Form Video
While platforms are adding the option for longer videos, it doesn't mean it's always better to promote a product or service. Long-form videos are great for storytelling and sharing as much information as possible at once, but these days, shorter videos still drive more engagement.
According to a study by Vidyard, 45% of people will watch a video to completion, no matter the length, and 58% will watch if it's shorter than 60 seconds.
Social media is formatted so that content is bite-sized and compact. These videos feature text, especially captions, and focus less on audio if any at all. This is because more people are consuming videos without audio. Verizon did a study that showed 69% of people watch videos with the sound off in public while 25% in private.
Of all the 2022 advertising trends, we expect to see short 15s videos across linear and connected TV drive more efficient responses than longer-form videos.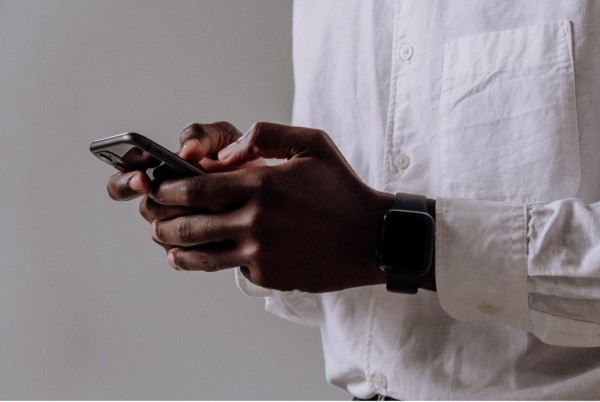 Photo by: cottonbro via Pexels.com
Mobile Optimization
More traffic comes from mobile, especially when it comes to Gen Z. Companies should focus on making sure all parts of the purchase funnel are properly optimized for mobile. Part of implementing this means making sure websites have mobile-friendly landing pages and videos.
Speed, sizing, and functionality are all key factors to consider. If these aspects aren't up to par, it can cause audiences to leave a site. People don't want to wait for a site to adjust to their screens, or simply to load in the first place.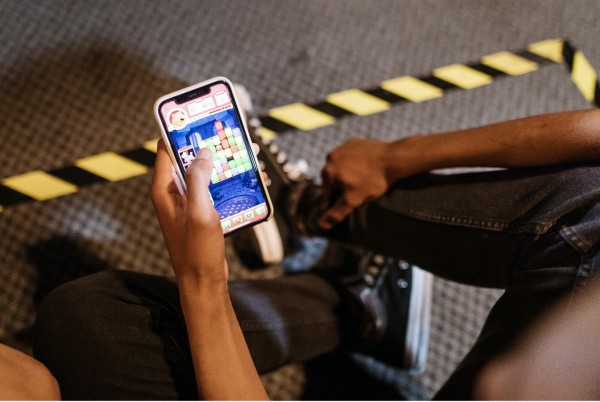 Photo by: RODNAE Productions via Pexels.com
Ads in Mobile Gaming
When it comes to ads, partner networks are always a good idea to advertise on, especially mobile games. The mobile gaming industry is worth about $98 billion, making it one of the most popular forms of gaming.
You may be thinking the audience is predominantly made up of teenage boys when it's largely young women. This demographic could be the reason many companies are adding mobile games to their 2022 advertising trends strategies.
Many people who play mobile games say they are more likely to actively watch ads voluntarily in return for benefits without spending real currency. An example of this is watching one ad to gain 10 coins instead of paying $1.50 for the same amount.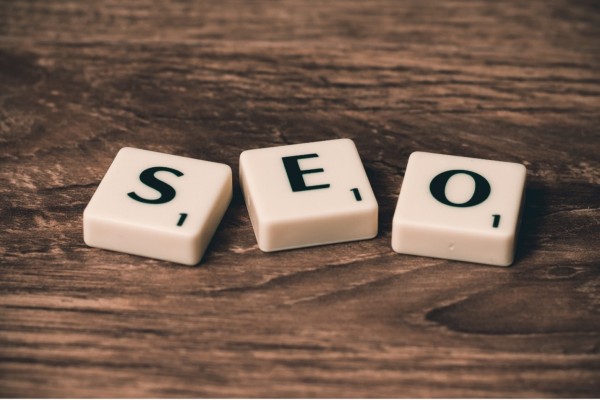 Photo by: Pixabay via Pexels.com
More SEO
SEO has always been relevant, but in 2022, it's going to be stronger than ever. Rather than relying on luck, tips, and hacks, the source of a strong ranking will be effective and consistent strategies. More people are investing in SEO to ensure better results by hiring experts to adapt to Google's ever-changing algorithm.
Intent-based searches are the main key to SEO. Audiences are looking for information during their journeys to find the best solution for their needs. If your company's SEO rank is high, it could lead the right people to your business.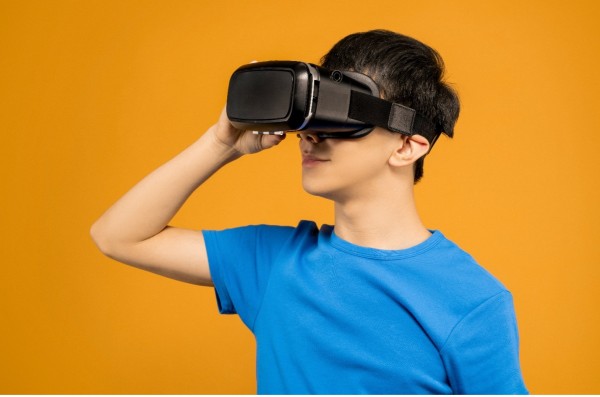 Photo by: Sound On via Pexels.com
More VR and AR Integration
VR is a booming industry, and it isn't restricted to gaming. If you've watched a Facebook 360 video, toured a virtual Ikea showroom, or used a jewelry store's filter to pick out a new piece, you've used VR for something that isn't gaming.
With the way the industry is moving forward, more ads could shift towards immersive, real-time interactive experiences from the comfort of home.
Photo by: cottonbro via Pexels.com
Connected TV
It's no secret that television viewership has seen small decreases over the last several years. Young consumers are cancelling their cable subscriptions for stream-able, on-demand content. CTV spending has increased by 50% in just a year. Considering that 86% of American homes can be reached through CTV, it's understandable.
CTV is a great way to move forward in advertising on television. While it has the same feel as traditional TV advertising, there are advantages, such as more robust metrics and cross-platform advertising.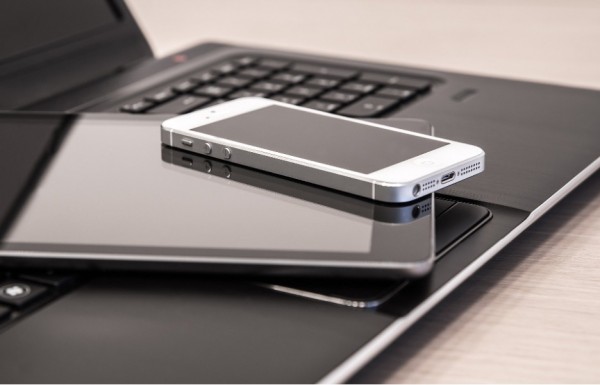 Photo by: Mariakray via Pixabay.com
Cross-Platform Advertising
Despite cross-platform advertising's imperfections, it has been proven to work. It provides great insight into the user journey and the process leading up to the final purchase.
Think about it like this: someone sees your brand on Instagram while browsing on their phone during their lunch break. They like what they see, so they follow your account, bookmark some posts, and close the app. Then, over a week, they like the content that's been showing up on their feed and decide to check out your website. They then subscribe to your email list and maybe surf around the site while waiting for their computer programs to update before working on projects. Finally, they're checking their emails while riding the train to visit family on their tablet, and they see you have a special sale exclusively for email subscribers.
The journey is important to understand to properly lead people through the conversion funnel. These days, customers expect companies to understand their wants and behaviour patterns. Leveraging cross-platform advertising allows you to reach consumers across all devices.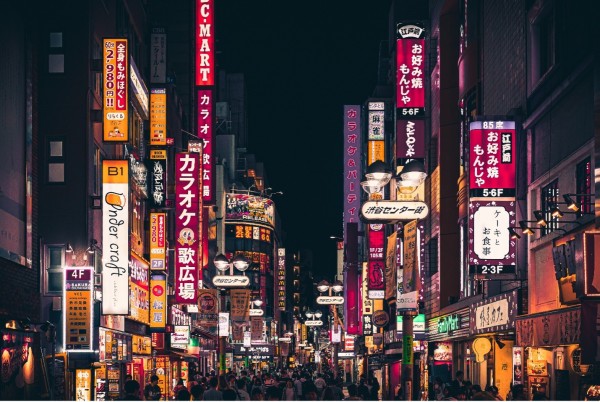 Photo by: Aleksandar Pasaric via Pexels.com
Digital Out of Home Advertising
Digital Out of Home advertising allows individuals to interact with, and be exposed to, advertisements when out in public. When individuals leave the house to get groceries or go to work, for example, they may encounter digital ads outside of the home: in the elevator at work, a kiosk at the mall, or at a bus stop in front of their house. All these public spaces are becoming digitalized forms of billboards.
DOOH leverages device mapping to track cellphone signals of people as they pass by a board. When enough people with similar interests are in a single place at the same time, the ads on digital platforms change to something more appropriate for the current crowd. It's all about the right people, at the right place, and at the right time.
These ads can be interactive and change according to the weather, making them ideal for engaging audiences and catching the attention of thousands of people at once. It's a great method to extend a performance marketing campaign to the out-of-home environment.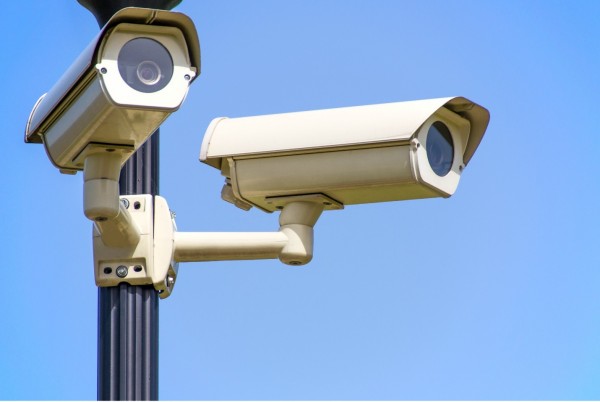 Photo by: PhotoMIX Company via Pexels.com
Privacy Proactive
Cookies are an important factor when it comes to advertising, but with the removal of third-party cookies, ad tracking will continue to change.
A quick refresher: first-party cookies are issued by a single website with information that pertains only to that website. This allows people to save their log-in information so they don't have to re-enter it every time they visit a site, or it saves cart information so visitors can return to their abandoned carts. An example of this would be visiting an e-commerce website. Third-party cookies are issued by a company like Facebook or Google. In this scenario, third-party cookies are used to track you across the internet, upon different platforms and websites, to re-target you and persuade you to revisit or purchase from the e-commerce website.
It's clear why third-party cookies are so widely used, however, a lot of data from third-party cookies could be lost with new privacy policies. First-party cookies may be enough to generate meaningful information, but there isn't a lot of general information that can be collected from them.
Ad platforms are working to adjust to the new IOS reality, and we expect to see major strides from the likes of Facebook & Google in 2022 as so much of their revenue is tied to the advertising business.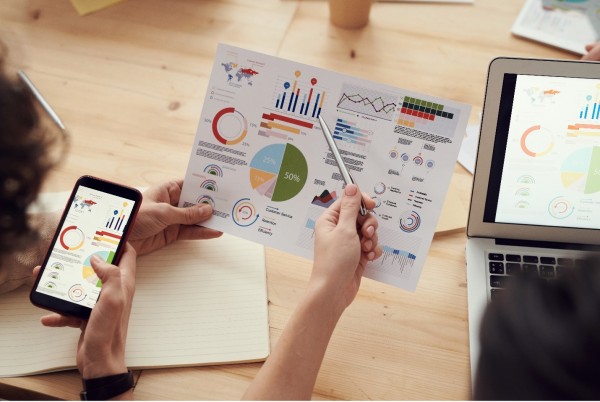 Photo by: fauxels via Pexels.com
We Are Excited for The New Year
While 2021 presented many challenges, Kingstar was able to adapt and find success in all mediums from linear to connected TV.
Please do not hesitate to reach out to learn about our new advertising opportunities and strategies.